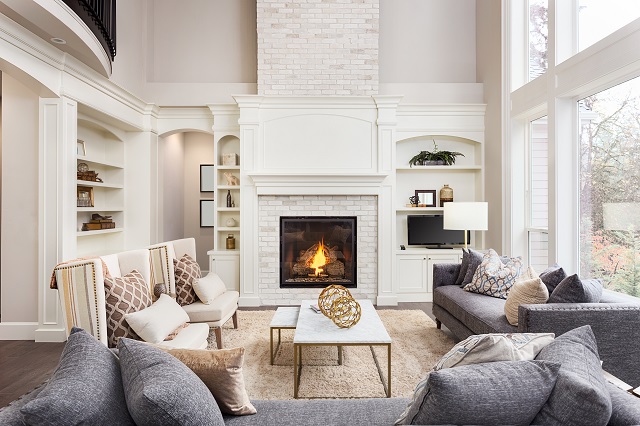 Mia was professional, detailed, timely and thorough. She was courteous and helpful through every step. It was an amazingly smooth and painless process. Would definitely use again and recommend.

It's truly hard to explain in words how amazing Mia is. This was one of the best experiences we've ever had with any purchase from start to finish! If you're in the market to buy or sell your home, it is definitely worth your time to connect with her. We can't thank her and Britney enough for ALL that they did.

Mia Manns is the absolute best in the business.  She made my home buying experience an easy one.  Mia and her highly experienced Team made sure I understood the home buying process as well as answered all of my questions and phone calls, day or night.  If you're looking for an experienced realtor who will not only work with you but for you, give Mia a call.

very good experience, she found a buyer in 2 days at asking price. very responsive and easy to contact. very knowleg able and a true pro......................................................................................................

She was fantastic! Our house sold faster than I can even fathom, still. She was a true Godsend! She went above and beyond for us. GO WITH MIA! Thankful for the opportunity to work with someone who is so passionate about what she does.

Mia is and was an expert from the very beginning of our meeting each other. Over the 8 months of the building of our home—she made sure we stayed informed and we didn't feel in the dark about anything. She provided her expertise and thought of things we would never have thought of on our own. She brings so much professionalism and is such a joy to work with. You will not be disappointed in anything Mia does, she speaks up for you and does not play when it comes to getting the job done! We will choose Mia over and over again! Thank you, Mia!

When we bought our home in 2018 we went through Mrs. Mia and had one of the best experiences we could have imagined. When we found out the army was moving us we didn't hesitate to call her so she could represent us in selling our home. She made the process effortless and was always available when we had questions, big or small. We couldn't have asked for a better agent.

Mia is the only realtor we work with. She's easy to work with, attentive, and proactive. She works tirelessly and is always honest while being supportive. We have worked with Mia to purchase a home, sell a home, and now purchase again. We recommend her to everyone we can!

Mia Manns is by far the best realtor around! When I decided to list my home, I went to Facebook and asked for recommendations. Mia was the ONLY realtor to receive multiple referrals. Not only did she come prepared to our first meeting with knowledge of my property but she also brought along her statistics in a binder for me to review. She was very confident when she said, "My homes typically sell within 30 days."  I was highly impressed and I'm glad I trusted her throughout this entire process. My home SOLD BEFORE LISTING! I've only purchased and, as of today, sold one home. At the closing Mia was just as prepared as she was at our initial visit with documents pertaining to the property sell. If you are in need of a realtor who is professional, knowledgeable, trust worthy and an overall down-to-earth individual who is interested in your well-being, I highly suggest you contact Mia. Respectfully....

For my first home buying experience Mia and her team has went above and beyond to help guide us throughout the whole entire process. Mia is so dedicated to what she does and is so passionate! If we ever decide to buy again we will definitely be using Mia once more!
Interested in knowing more about the current real estate market? If you're looking to buy, sell or build, send us a note and we'll get back to you shortly.