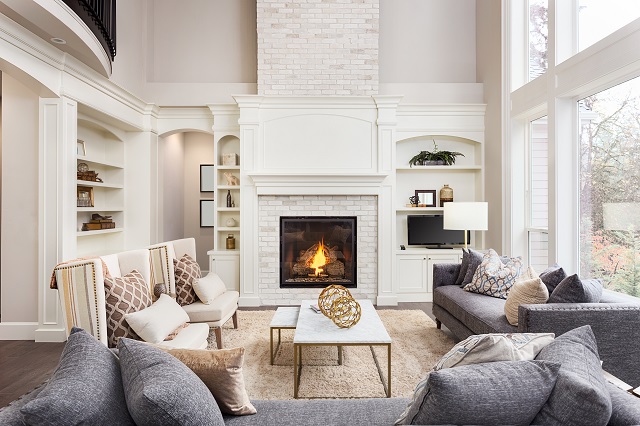 We have been with Mia for over 10 years.  We trust Mia in finding us the right home.  Mia has helped us purchase our dream home without us being there.  Her customer care attitude allowed us to feel at ease knowing that she cares about ensuring we do find that perfect home.  It is not about meeting any quota or commission.  It is about her client.  Thank you, Mia!

Mia was a God send for us. Having never purchased a home before, she made it so easy for us. Every time I called with a question, she had the answer, or she hunted it down super quickly. She always answered her phone and not once did I feel like I inconvenienced her, no matter what time of day or night I called. Friendly natured, and she knows everybody that's somebody. Linked me in with a lender that beat my lenders rates. Linked us in with a housing inspector that did a thorough inspection. Linked us up with house cleaners to clean the house. Asked her about home improvements...linked us in with a contractor that was super helpful. Just a genuinely nice and helpful person. Would recommend 100 times over and over again.

Mia is a rock star!!! I don't know how I could ever buy or sell a house with out her. This was our 3rd transaction with Mia, and this house was at a higher price point than our first two transactions. It doesn't matter how big or small the house is, she will take care of everything and get you exactly what you need. 
Mia doesn't waste time. If you watch the market you will see that her houses move quickly. 
The first house I bought with Mia wasn't even on the market yet but she got us a showing anyway. When we sold that home Mia listed and closed our house in less than 30 days while we were living on the other side of the world. This time Mia helped us purchase our home in the middle of the pandemic and put in an offer before we were able to see the house in person. 
I could go on and on but simply put Mia is the best!

Mia is one of the best realtors in the business. She went above and beyond for our family. Mia took the worry and stress that comes with buying a huge purchase like a house out of the equation. Her famous quote is "no worries" and she lived up to every word. We will be forever grateful for all of her help. She walked through the woods with us to pick out a lot, helped pick out colors, helped during the walk through, and tons and tons of other priceless things. She is the best, hands down.

Mia is very professional. She goes above and beyond for her clients. She came highly recommended to us and she has lived up to everything promised. She was able to get some extra items negotiated for us in the sell of this property. You cant go wrong using her!

Mia is the consummate real estate professional.  She understands the regional market and does her utmost to market the property so that it appeals to the widest possible customer base.  At the same time, she ensures that prospective buyers are properly vetted so that house showings reflect genuine interest at the property's price point.  Her attention to detail is outstanding and helped ensure that the property was always showing at its best.  She kept us informed about every prospective buyer and went out of her way to develop information regarding prospective buyers to ensure that our expectations were met.  We heartily recommend Mia to anyone looking to buy or sell a house in the Chattahoochee Valley community.

Mia and her team was great, she gave my family expert advice that landed us multiple offers in a short period of time. She helped us find contractors, supervised all the work, and continued to give us timely advice and she closed the deal with a full asking price sale. A great job all around, I would work with her again and recommend anyone who wants to sell their home the right way.

Mia is very motivated and extremely professional.  My house was on the market for 2 days when a perspective client made an offer to buy my home, that wouldn't have been possible if I didn't follow Mia's recommendations and advice.  If you have an issue or concern as it relates to the home buying or selling process, Mia will address them in a prompt and timely manner.   It was a pleasure working with Mia and I encourage all to hire her as your realtor.

I have used Mia to buy or sell our home twice in recent years and I can not say enough wonderful things about her. In both situations Mia made magic happen! The first time we used Mia we were relocating from out of town. In a very tuff market she was able to find us the perfect home that was not even on the market yet, while we were in town for a 3 day house finding trip. Most recently Mia helped us sell our home. She got us multiple offers above asking and closed the sale Less than 45 days after listing.

Mia always returned your emails, texts, and calls. We had a great experience with her. She knows the Columbus, GA area and her military background made this process more smooth.
Interested in knowing more about the current real estate market? If you're looking to buy, sell or build, send us a note and we'll get back to you shortly.