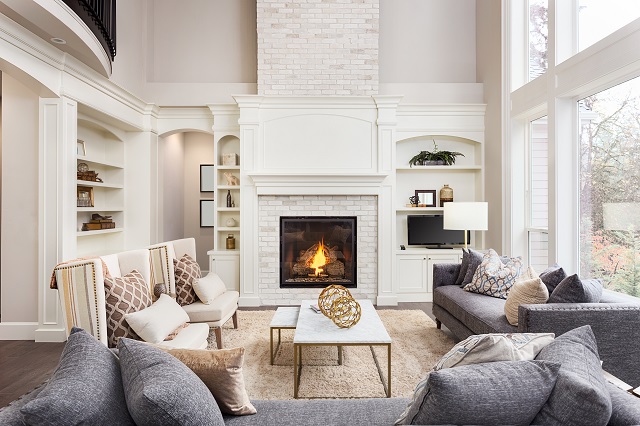 Mia was recommended to us by several people when we were looking for a home and hadn't had the best experience with real estate professionals in the past.  She lived up to her stellar reputation - very professional, trustworthy, kind, candid, patient, responsive, and calm.  
She is very solution-oriented, so when we ran into a few unexpected bumps along the way (unexpected for us, probably normal in real estate) - she was able to think outside of the box and get the deal back on track and with terms that made sure we were protected.  I believe her communication style is what made this a stress-free transaction - she presents a situation, a few options to address it, and her recommendation instead of just bringing problems with no additional information or useful solutions. 
Unlike agents we worked with in the past, there was no pressure.  She wasn't trying to force us into a house or unfavorable terms just to get the deal done faster.  From start to finish, we felt that she was an advocate for and protective of our interests.  This high level of integrity created a high trust dynamic where I didn't have to second guess or micromanage anything - if Mia said she was handling it, it was being handled...and well.  
We would highly recommend Mia and would definitely call her again should we ever need to buy/sell a home again.

Mia is a seasoned Professional Realtor.My home buying experience with her was better than expected.I We visited many homes, she was always on time and provided all information on the home before viewing. When I decided on a home,she saw things that needed to be addressed that I simply did not notice. I recommend Mrs.Manns because she know the housing market here well and simply put...she is a Professional.

I heard of Mia Manns at my hairdresser they were talking about how good she was, so I look her up. My daughter got in touch with Mia I wasn't ready for the excellent services we received. We had sold a house prior in GA and the service was horrible, so to receive the excellent service from Mia it was amazing. She put us at ease and was always there at drop off dime to answer question. I would recommend Mia Manns to anyone the best. Thank you for having Mia getting the job done in a short time!

Mia was very professional and timely with all questions and requests. She knew exactly who to target for a very quick sale of our home. We were very pleased with Mia as our agent!

Mia is very knowledgeable and resourceful when it comes Getting your home sold fast. She works hard to get your home as much exposure as possible from potential buyers. I highly recommend Mia if you are in the market to sell your home or buy a new one.

Working with Mia was amazing! I was selling my parent's home in AL and I live in Virgini! She made everything easy and the house was sold on day 1 of listing! Terrific prep, communication and her network of contractors is also extensive and the best!   Thank you Mia!

Mia was great! She helped walk us through the whole process of listing and selling our home, step by step. She was always very prompt at replying when we had questions via email or on the phone, and she always kept us abreast of any changes that were going on with our property. We really appreciated that she had reliable vendors to recommend when we needed to contract some minor repairs and maintenance while our home was listed. I highly recommend her.

Mia was an excellent realtor.  She helped me find a beautiful home and she walked me through the entire process. Excellent personality and very helpful.

Mia was energetic, enthusiastic and knowledgeable in the sale of my home. This was my first time selling a house and I was living out of state while my home was on the market. Mia educated me on the entire process so I would understand exactly what to expect. Basically Mia told me to sit back and let her handle it – which she did. Thank you Mia.

Mia was very helpful and knowledgeable. She answered all my questions. She is a true professional! She is very responsive. Mia made our home buying experience wonderful!
Interested in knowing more about the current real estate market? If you're looking to buy, sell or build, send us a note and we'll get back to you shortly.