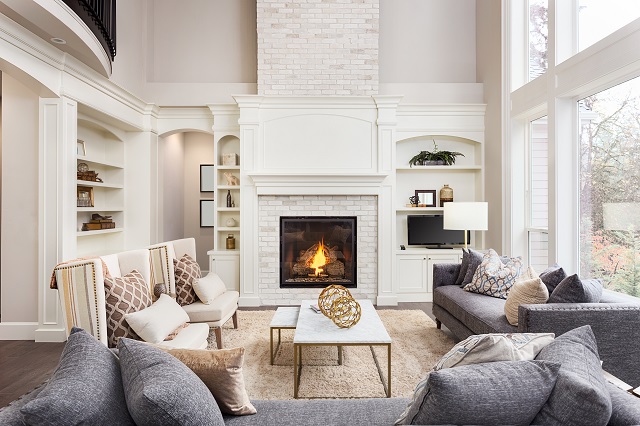 Mia Manns is a dedicated real estate professional who will tirelessly work day and night to ensure you receive maximum value for your property. Mia made sure we understood everything that went into selling our home and never took shortcuts. I'm confident Mia's attention to detail and customer-first style were determining factors in selling our home. As a veteran, Mia understands the Army's demands and was always willing to work around my unpredictable and inflexible work schedule. I would absolutely recommend Mia to any potential clients looking to sell or relocate to the Columbus, Phenix City, Fort Benning area.

Mia is phenomenal!!  She found our dream home within a month! She was so sweet and helpful and always available to answer any questions and comfort any concerns we had. I will be going back to her when we sell our home. I will recommend Mia to anyone who asks!!

I Thank you for your wonderful help in the sale of my home. I appreciate your professionalism, competence, and hard work as my real estate agent. You did an outstanding job applying your savvy and judgement in various ways, including your market research for the listing price, and your efforts to identify and interact with prospective buyers and their agents. You turned what I had thought would be an insurmountable task in selling my home in a short length of time.   Throughout, the process you constantly kept me informed of all developments. It was a real pleasure to do business with you. I wish you much success in all your future endeavors, and I feel confident that all your future clients will also be extremely favorably impressed with the caliber of your services. Thank you again for all your help.  Lisa

We were first-time homebuyers and brand new to the Columbus area, but didn't have any idea which agency or agent to choose. We contacted Mia because a friend referenced her as being the perfect agent for people who want someone to be frank, open and honest with them at all times, and to put the client's best interest as her highest priority. Mia has proven to be all that and more. She's got a lovely, fun, engaging personality, and takes her clients' needs to heart and treats them like her own. She focuses in what your most important wish items are for a home, and doesn't waste your time showing you things that wouldn't be of interest or might be liabilities later on if you decide to resell. Within just a couple weeks of viewing properties with Mia, we had found a terrific home for our needs at a very reasonable price. She was always upfront with us about the process, costs, and was particularly good with gently helping us stay well within our budget (no pushing clients beyond their comfort zone money wise with Mia). Her goal is to find you a great home at a reasonable price, and to be your advocate during the whole process, that is exactly what she did. If you're new to the area like we were, you'll find that you get more than just a real estate agent agent with Mia: you get a friend, too. We could not recommend Mia more highly, and hope to get to work with her again if we ever need to sell.

Mia Manns exceeded any expectations that me and my partner could even imagine as a realtor. She was concerned for our best interests with us being first time home buyers. She always made herself available for any questions minor or major. I would recommend Mia to anyone, we were very blessed to have her as a part of our home buying experience.

Mia is over the top. She is a diligent worker who is indefatigable. She knows what she is doing and goes beyond any other realtor I have ever worked with. And I have bought and sold many properties over the years. I was so fortunate to have her recommended to me, after I had to write a dismissal letter for someone else I first used. Watch out for slick web sites and anyone who tells you they only rely on the internet. Mia uses the internet, but she does way more than that. I was desperate to not have to continue paying for an empty house and she had it sold within 30 days. You will not go wrong using her.

We were beyond blessed to have Mia when buying our first home. My husband is military and she was able to work around his time schedule as well as mine. Coming from out of state she was a pleasure to work with and made the buying process easy! She is knowledgable and willing to answer any questions that may arise. Not only does she take the time as a professional but she really does care about her clients. My husband and I were beyond surprised to see her at our doorstep with a Christmas present every year! It's the fact that she goes above and beyond that makes her such a joy to work with when buying or selling.

Mia was exactly what I needed in buying my first home. I had an idea of what I wanted but I knew exactly what I didn't want and she helped me find precisely what I was looking for. Her repsonsiveness and availabilty is a bonus!! If you're looking to buy or sell definitely check out Mia Manns!

It is with great pleasure that my wife and I share with you our experience with Mia Manns. First, it was her warm, kind and professional approach to finding us a new home. Her patience and knowledge about this process put us at ease and we trusted her to help us through it. She addressed all of our questions and concerns with accurate and precise information. Given our experience and now living in the home of our dreams, we wouldn't hesitate to recommend Mia Mann to represent someone else in finding their dream home.
~ George and Margaret Hicks

We couldn't have found a better agent than Mia Manns. Being a first time home buyer we were very excited but also very nervous too. Mia was very patience, kind, and professional. She was very assuring that she would find us our first home and that we would be happy and she was right. I liked that she was dependable and always available for any questions or concerns that we had. She's good at what she does and for that we are thankful for our experience with her and for our new home.
Interested in knowing more about the current real estate market? If you're looking to buy, sell or build, send us a note and we'll get back to you shortly.